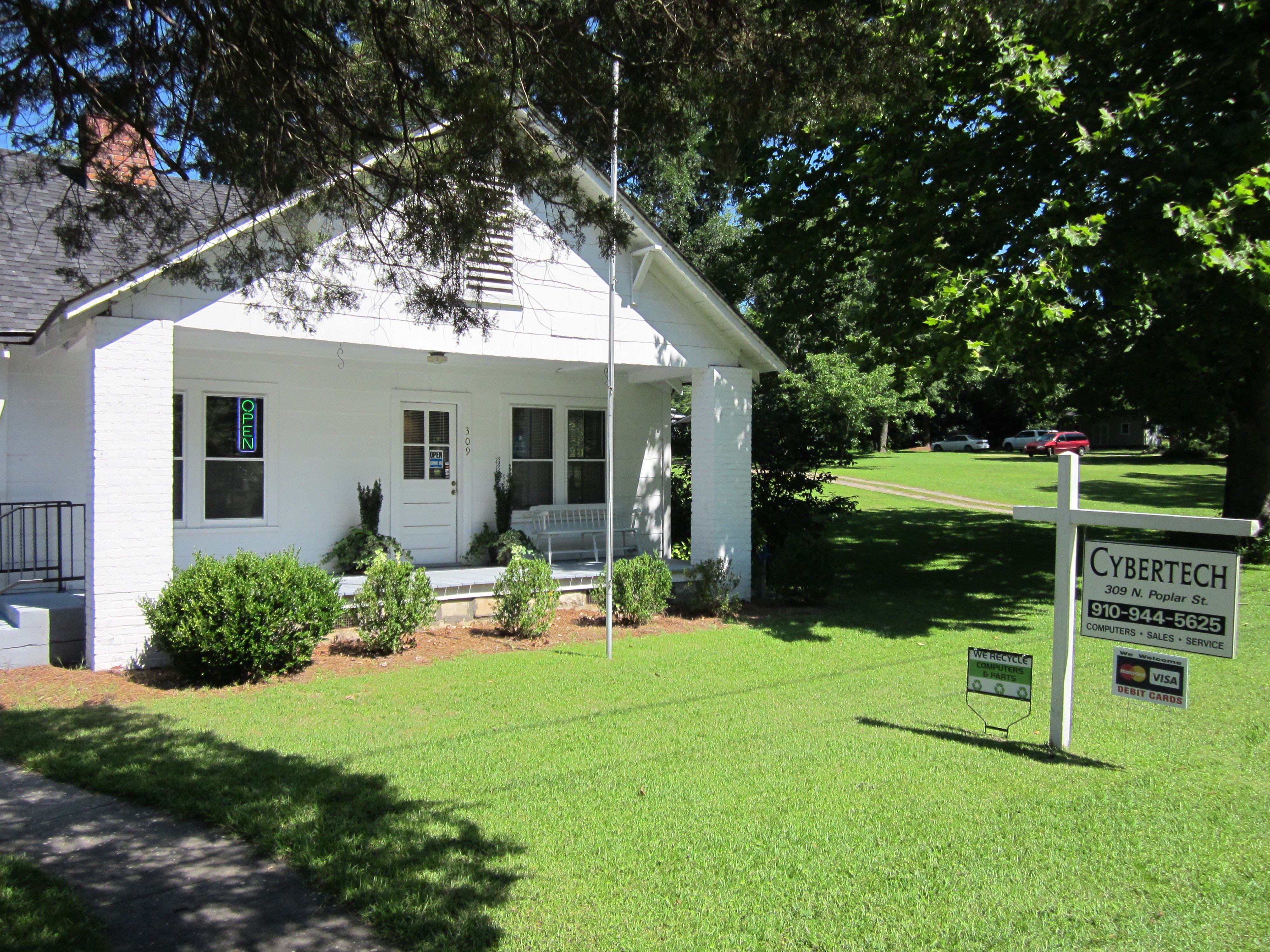 Cybertech About Us:
Cybertech is a family owned business in the heart of downtown Aberdeen. In business since 2001, we have served Moore county and the surrounding counties catering to the needs of businesses and individuals. We not only trouble shoot and service computers, but build computers and network systems.
Complete information technology services for everyone. We pride ourselves on our ability to understand our client's problems and implement cost effective technology solutions to solve those problems as well as streamline and automate our client's processes.
Whether you need a new PC or Laptop, a complete network, troubleshooting existing equipment, or a new website design, Cybertech can do it all. For small business we can be your IT department.
For larger businesses we can simply provide expert resources for your existing IT department. Cybertech can provide complete managed services to keep your network running smoothly and problem free or provide on-call break/fix support as needed. Virus protection, SPAM filtering, network monitoring, network implementations are just some of the products and services that we specialize in. Whatever your needs we will be there.
Far too often computer systems require software repair. Other computer service companies will quickly inform clients that the best way to repair the machine is the completely erase it and reinstall to the factory default settings. You would, in most cases, lose ALL of your important and precious data. ERASING SHOULD BE A LAST RESORT!!! Cybertech will NEVER erase your computer unless absolutely necessary. We will take the extra time to repair your problem and find a solution, not just offer a quick fix.
When you are having computer issues, you are often faced with a choice to repair or replace your existing machine. A lot of computer service companies will push clients into purchasing an entirely new system rather than repairing it because it is more convenient for them, not you. Cybertech will check EVERY option available, and if it makes economical sense for our clients to repair their machine, we cover all the bases without pushing anything that is not in the best interest of our clients.
LET'S TALK: (910) 944-5625